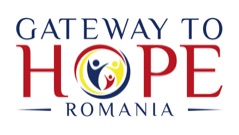 Preaching the Gospel
Helping the poor
Our journey to Romania began in 1998. We were in Winnipeg taking a one year Bible course and attending Gateway Church where we met Reinhard & Darcey.
In 2015 we visited Reinhard & Darcey in Romania and immediately recognized this was the place God was calling us to. We had always believed God was asking us to come alongside an existing missionary couple and we soon realized Reinhard & Darcey were that couple.
We immediately fell in love with the country and the people we met in the Rasa area. We understood the vision God had given Reinhard & Darcey and immediately set to work helping them bring that vision to fruition.
John's background in project management was a perfect fit for the construction of the Rasa Family Centre that Reinhard & Darcey were beginning to pray about and plan for. His experience in the food industry has proved to be instrumental in feeding the staff, volunteers, and clients served by Gateway to Hope.
Doris's background and training in early childhood education has been a boon to the operation of the Centre as well as to Gateway to Hope's outreach to new mothers and widows in the neighbourhood. Her love for people and zest for life have opened many doors to sharing the Gospel and His love for the people of Rasa.
Your donation to our monthly living expenses means a lot to us and makes it possible for us to devote more energies to the work God has set before us.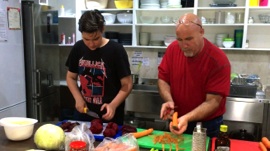 John and a volunteer slicing and dicing in the kitchen of the Rasa Family Centre.
John & Doris sharing Christ's love with neighbours.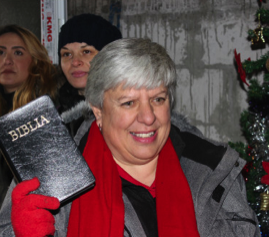 Doris handing out Romanian Bibles at Christmas.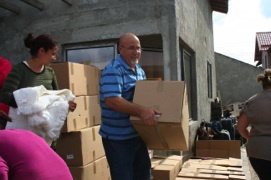 John helping to set up a clothing distribution event in the neighbourhood.