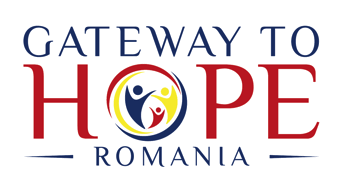 Preaching the Gospel
Helping the poor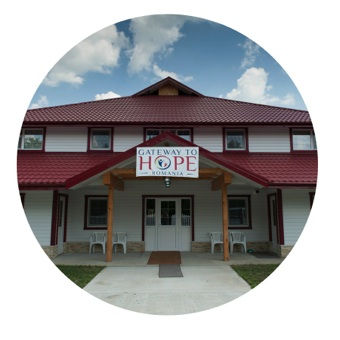 Gateway to Hope operates the Rasa Family Centre, a place of love and healing for abused and abandoned women and children.
Reinhard & Darcey Neufeld
In 1977 Reinhard & Darcey met in Fort McMurray, Alberta at the Fellowship Baptist Church. They fell in love and were married a year later. They both accepted Jesus into their lives at a very young age and continue to follow and live for Him.
A few years after their marriage they were blessed with the birth of Jared and then Jenni. A few years after that they adopted Kristina who was born in Romania. Something happened to Reinhard while in Romania to pick up Kristina. He had this strong feeling this would not be the last time he would be in Romania. Sure enough, God would use this adoption to set in motion a series of events that would eventually lead them back to Romania and to establish Gateway to Hope.
God prepared them for working in Romania through 31 years of volunteering in their local church, Gateway Christian Community Church and through their individual career paths - Reinhard in the construction business and Darcey as an administrative assistant.
God has given Reinhard a passion for passing on his construction skills and love for the Lord to young men in Romania so they can support their families and be the husbands, fathers, and church leaders God wants them to be. Darcey is passionate about sewing and gardening and uses these skills to build relationships with the women in their Romanian neighbourhood in order to share the Gospel with them.
John & Doris Storey
John and Doris Storey married many years ago in the Yukon Territory after meeting at a Bible camp.  Early in their marriage they heard God speak to them that in the latter part of their lives He was going to send them overseas to join another couple in a supportive role to advance His kingdom.
They spent the first 16 years of their lives raising two wonderful children and then found themselves moving to Winnipeg to take one year of Bible training through Gateway Christian Community Church.  They loved it so much one year became 16.  During this time they worshipped at the same church and house group as Reinhard & Darcey Neufeld.  A strong bond developed between the two couples and in 2013 God planted a seed in their hearts that eventually led them to Romania where they joined Reinhard & Darcey and Gateway to Hope.
John comes to Romania equipped by God with many suitable talents.  He has worked as a store manager for many years where he specialized as a meat cutter.  He has worked as a church maintenance supervisor and host for a Christian school.  God has also led him into the construction business to learn about property development and supervising large work sites. John has also taken two years of counseling courses for people in crisis.  God has given him a passion for cooking and fishing and to use these skills to build relationships with people in order to share his faith with them.
Doris has always found herself working with young children in a variety of places including Sunday School and Bible camp.  At the age of 40 and while living in Winnipeg Doris earned a degree as an Early Childhood Educator.  In her final week of work in Winnipeg before leaving for Romania she received the Manitoba Child Care Association's Exceptional Early Childhood Educator award.  Doris' passion is to love all children, especially her five amazing grand children, and to spread the gospel of Jesus Christ where ever she can. Her training and love for children give her many opportunities to build relationships and share her faith with young mothers.